Greetings from So Cal,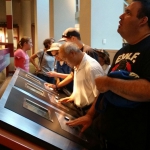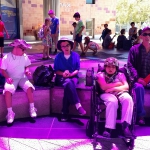 Group #4 enjoying their outing to the Science Center
This week I had the honor of taking a couple of groups to the USC Science Center, I started with taking group 4 (Fantastic 4) on Monday and group 1 (Top Dogs) on Tuesday. What a treat, it's been a while but as soon as we hit the road, it was like riding a bike. Head counts, medication, lunches it all came back to me……..nice to be out with the groups again, and Thank you Corrina, Lilia, Liz, Andy, Angelic, and Vero for making these outing memorable for our consumers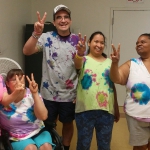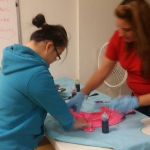 Group #2 styling their own shirts, tie dye.
So, while the 2  other groups were out in the community Top Dogs were busy making their Tie Dye shirts, what a fun summer project for the guys and gals in Covina…….Thank you Norma, Liz and Maria for all your hard work.
Lastly, group 3 (The 3rd Tribe) made sure we were styling in the community in  shiny and clean vehicles.  Letti, Sherman and Joanna made sure the van and the bus were in perfect condition to be out in the community……great job group #3!!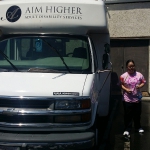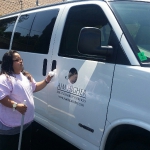 Have a great weekend everyone!!