We're really going places
Where are you going today? How will you get there? Who will you meet? With Community Access, the possibilities are infinite. We strive to get every client out into the community. Come along for the ride!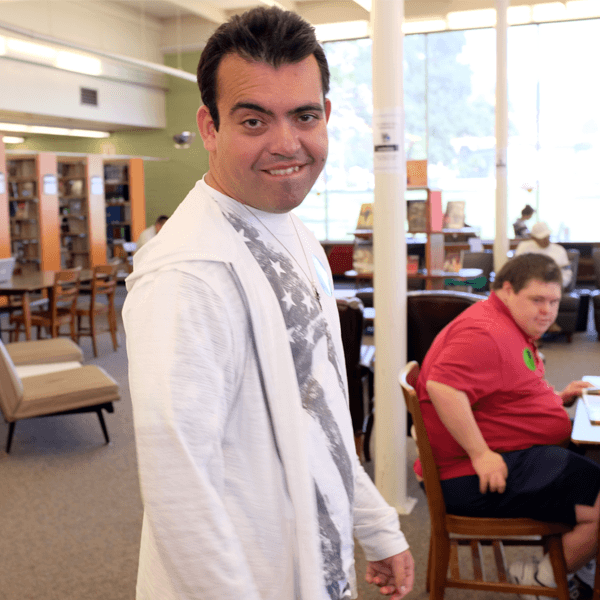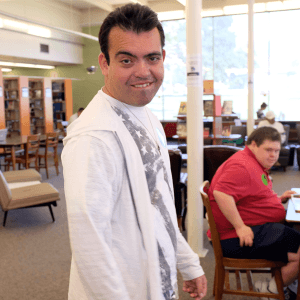 The Community Access component isn't just about getting out, it's about learning how to really be out in the community. It's about developing the confidence and knowledge to be an active member of our shared community.
Before every outing we review the various safety curriculum lessons we've discussed while at AIM HIGHER. We role-play scenarios in different settings such as buses, restaurants, stores, hospitals (for volunteer service) and even casinos, to ensure everyone has the best possible chance for a successful experience, both as a group and as individuals.
This is how we do it at AIM HIGHER: Real Access
"All of our clients have Regional Transit passes and we make sure everyone takes at least one trip per month. A couple of our clients are now able to take the bus here on their own."
– Instruction team