May 30th 2014
Hello Hello Leaders,
This week the groups completed their piñatas, and we took them to the park to enjoy them.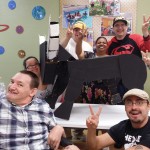 Everyone had a blast, I actually had several things to highlight, but  I want to acknowledge the ENTIRE CV TEAM.  But, I'm going to highlight this  morning's challenge, because it was huge.   We have been going to the same park  for the last 5 years to BBQ and have never run into any issues with our space.    Well, this morning we show up and there is another group there setting up for  the day, before I forget to mention, we are down a BUS (A/C) is not working and  in the shop.  So as the first trip arrives to the park and notices, they immediately  call me.  But, instead of a panic call these guys start telling me how they picked out a new area of the park to handle our BBQ.  They called the rest of the team and made arrangements for the team as the departed for the park to bring extra chairs, tables to accommodate all the consumers.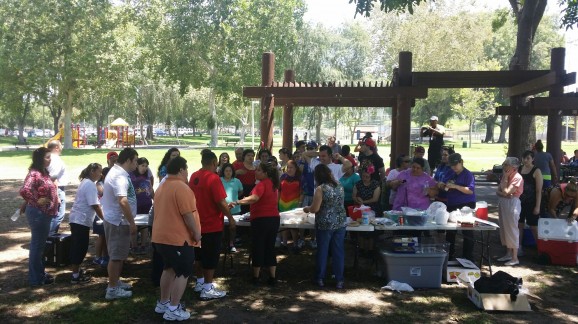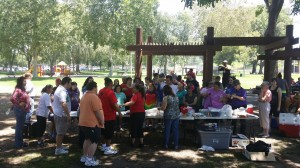 Way to solve the problem instead of panicking!!!!  Awesome Job Team CV!!!
Enjoy the pictures and have a great weekend!
Robert Licon
Program Director
May 23rd 2014
Happy Friday Leaders,
This week we had the groups beginning a huge quilt project. The consumers brought in their favorite square to make an individual group quilt.  Then once every group has made an individual group quilt, they are going to attach all 4 quilts to build on GIANT AHCV quilt, I can't wait to see it.  Great summer project!!!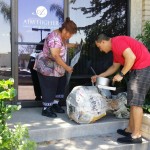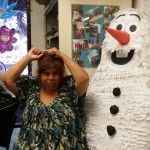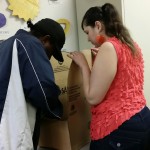 The groups are also focusing on a cool piñata making project.  They are making piñatas for next week's BBQ at the park to celebrate all the May holidays (Memorial Day, Cinco De Mayo, Mother's Day) even though CV doesn't need a holiday to BBQ at the park, everyday at AH is a holiday!!!!    I have attached a few pictures of the piñatas while under construction……….great job CV and enjoy the pictures everyone.
I also threw in a picture of group 2 throwing down with their culinary skills making "chorizo and bean tortas" this week………awesome job Travis!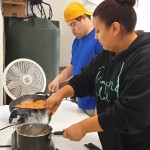 Finally, I want to welcome the newest Program Aide Joanna Martinez to AHCV. She has started her AH journey with the "Fantastic 4" (group 4).  She will be in good hands with Vero and her crew.
Have a great 3 day weekend!!!
Robert Licon
Program Director
May 16th 2014
Hello Leaders,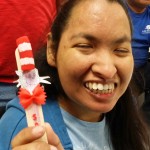 Happy Friday…….This week we had the groups just go wild with their  creativity.  We had Pasta Art on the calendar and I was super impressed with  how creative these groups got.  It started with a Dr. Seuss book marker from  group 3.
I was impressed with the way they made the pasta work into their art project.
Then it was group 4's turn to make the magic happen. They clearly said "we are going to beat group 3" and they came out with a lamb and a mouse creation that was a hit!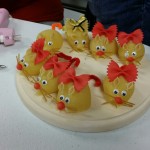 What a week, the consumers' love the competition and most of all the creativeness that the staff pushes the consumers to produce is awesome to watch.
Enjoy the pictures!
I also want to recognize a 3 year staff that has steadily  "put in work" for Covina. She has legitimately made a name for herself with group 2 "Top Dogs".  Corrina Campos was new to this field of work but had the desire, compassion, and patience to learn what it takes to work with our clientele.     She has been a great team player and a great leader when in her group, as well as throughout the program.  I would like to Congratulate Corrina Campos as she has been promoted to Program Instructor for group 1.
Have a great weekend everyone!
Robert Licon
Program Director
May 9th 2014
Good morning Leaders,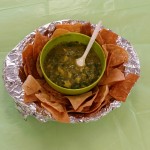 I agree with Drew, that the week few by…………actually it was warp speed for me.  Flying out to see the crew is always a pleasure (Drew & Dungo you were missed).  But, while I was gone Veronica and Leylan, with the support of the team did an awesome job of holding down the fort.  So the KUDOS this week goes out to Vero and Leylan!!!!!
I was here for the beginning of the week to see and participate as a judge for the Cinco De Mayo salsa making contest and it was fabulous!  Great job to all the groups for putting together their special recipes. Last but not least, Congratulations to Group 2 "Top Dogs" for making the "Winning" salsa!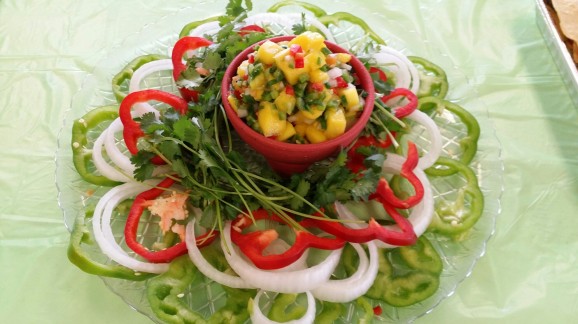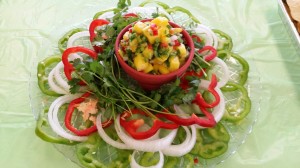 Also, a belated Happy Mother's Day to all the Mothers at AH!!!
Thank you
Robert Licon
Program Director
May 2nd 2014
AH Leaders,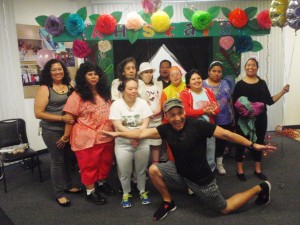 Happy Cinco De Mayo!!!!   HUGE props go to the entire CV Team.  Last week we pulled off our annual Talent Show.   Staff worked with our consumers so hard this week with prepping, rehearsing, decorating, and pulling together their personal resources to make this event  one of the best and memorable activities  of the year.  We had singing, dancing, poetry readings, and even an arm wrestling match that blew the roof off this place when the current Champ retained his title.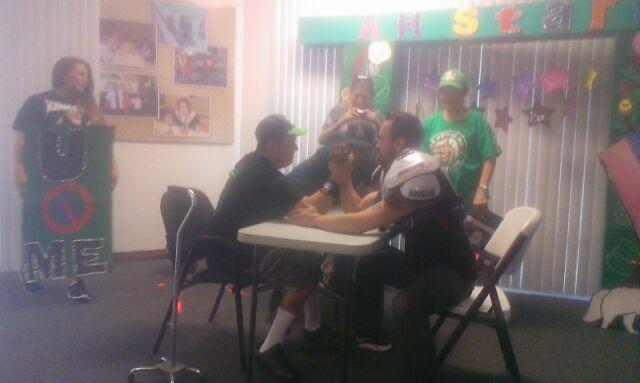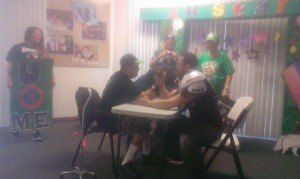 Every year this Talent Show gets bigger and bigger, we've had families, care givers, SGPRC Service Coordinators and a Resource Coordinator from the San Gabriel Pomona Regional Center that have helped judge.   Even the mailman asked for a chair and if he could stay and watch for a while as he walked in to deliver the mail.   So, you heard it here first:  rain, sleet and even snow will not keep the postal service from getting to its destination… BUT an AIM HIGHER Talent Show will definitely slow it down!!!!!! J   We had parents donate the DJ equipment, lights, decorations, and snacks. What an event!  This event is almost as popular as our annual Christmas Parade where everyone has a BLAST!!!  Great Job Team CV and Congrats to all the Talent Show contestants!
Robert Licon
Program Director
AIM HIGHER Covina