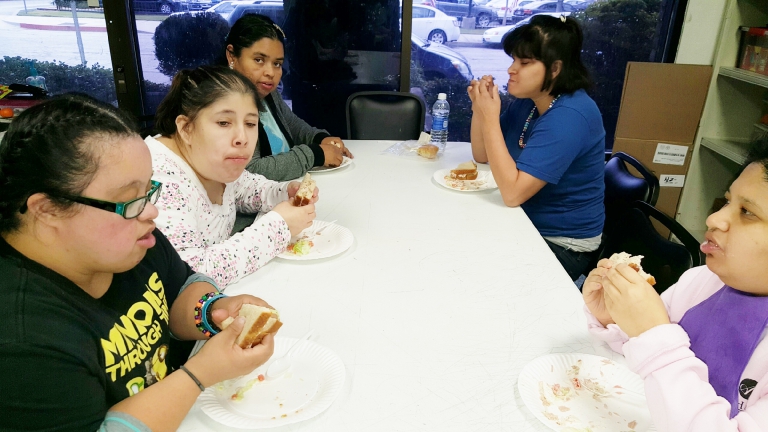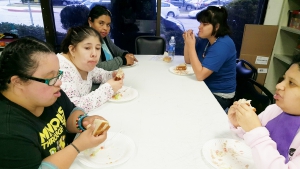 This week in Covina we had several things going on…..
for one we were preparing for our annual St. Patrick's Day Party on Thursday the 17th……..what a party!  Fill with laughter, green punch, green beads,  4 leaf clovers, leprechauns, and music.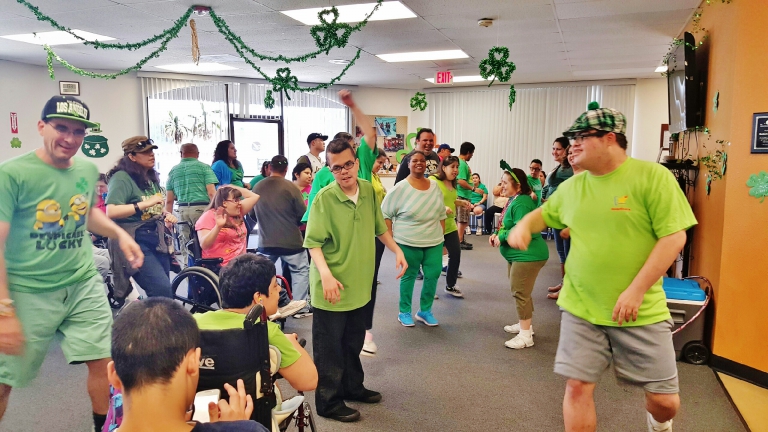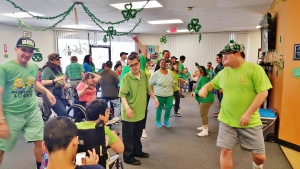 Group 2 pitched in and made some personalized 4 leaf
clovers to add to the facility decorations.
We also had a lesson plan that called for tuna sandwiches………group 3 took the challenge on and knocked it out of the park!!!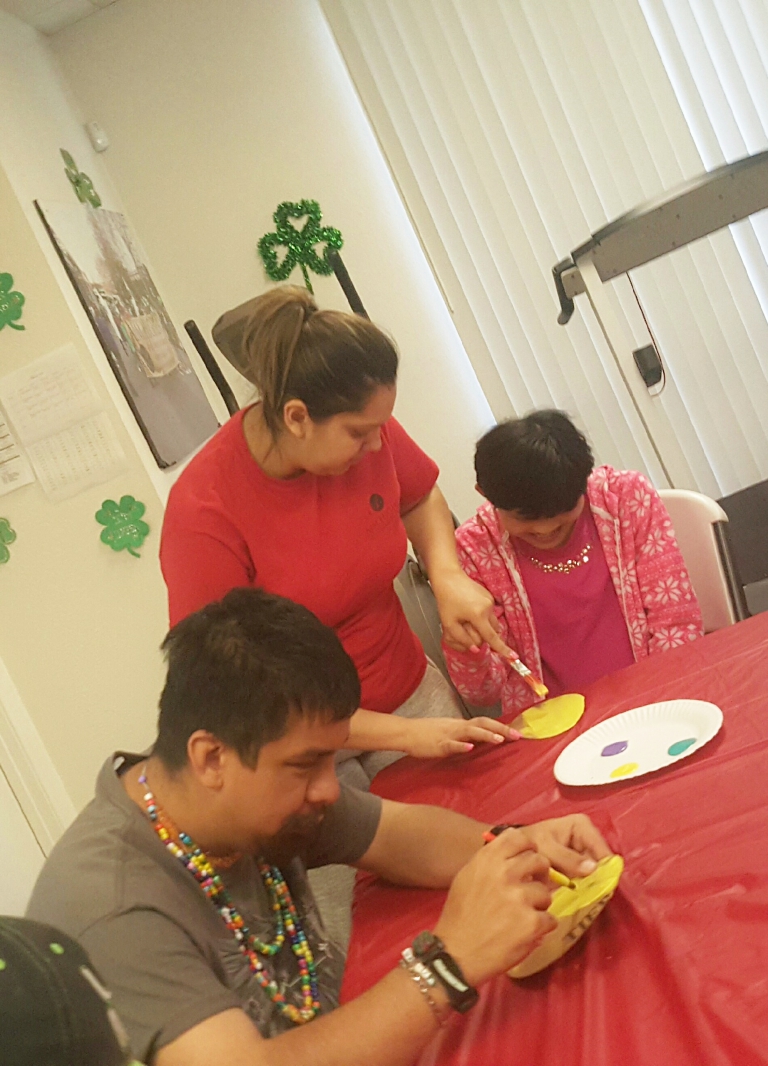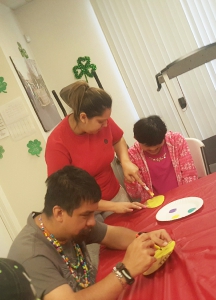 Group 1 was busy moving forward with the next holiday and they  were decorating, painting, and creating some really cool Easter Eggs.