October 31st, 2014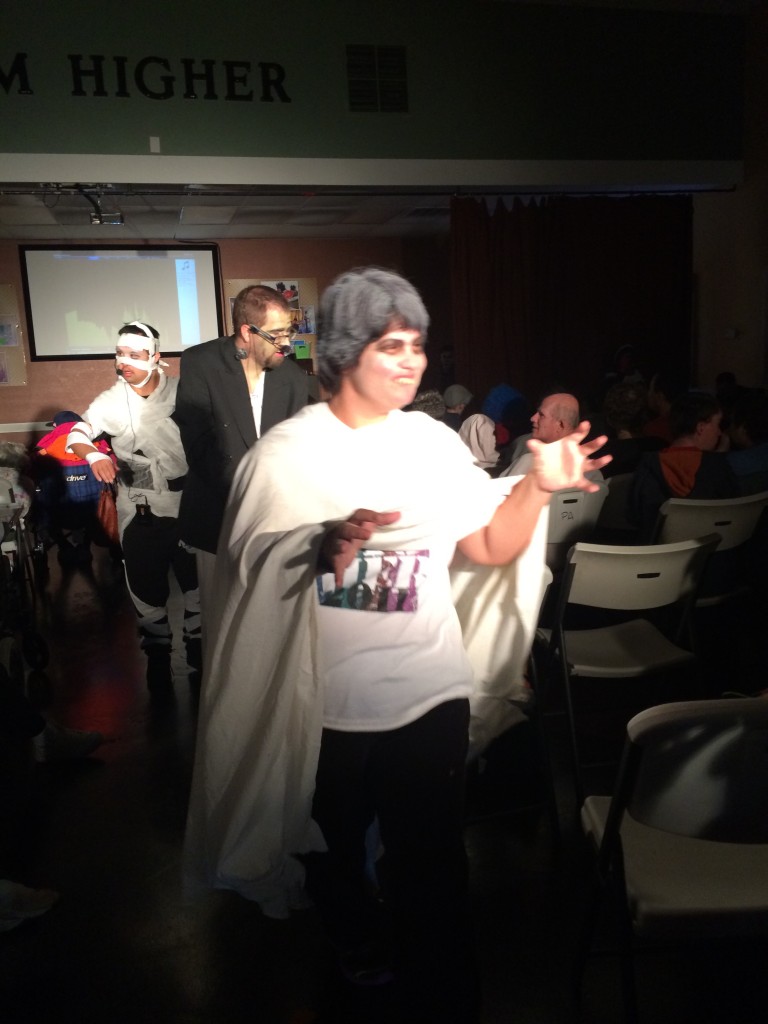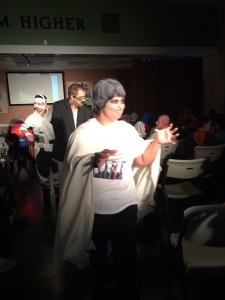 Getting creative and expressing yourself is what it's all about in the world of AIM HIGHER. Our Performing Arts component took Monster Mash to another level and created a Rap for one of their scenes! Amazing, was to say the least!
I'm M to the A to the D; MAD Scientist
Don't you mess with me, cause I'm an Artist!
Sitting up in my Laboratory making
Monsters and Mayhem, Brains, Oh SO GORY! – Mad Scientist played by Aaron B.
Fly like a bat, WE DO
Drinking Blood, Oh Yeah, That's Cool.. – Vampire Played by Cory R.
Wrapped up Like a little Sushie, We is Honey
We not your Daddy, We your Mummy; Sonny! – Mummy played by Aaron R.
3 Evil witches are We
Brewing and stirring up Trouble, You See! – Witch played by Antoinette C.
By the Full of the Moon, A change appears
We've got fangs, claws and big ol' EARS! – Werewolfs played by Andre F. & Grant P.
Frankie is what some people call me,
I'm slow but strong, believe it baby! – Frankenstein played by Tim L.
Being the Girl of Frank, I'm hated on
Don't be jealous, let's just get along! – Bride of Frankenstein played by Alaina B.
I'll turn you into stone with my Gaze
Come, get lost in my hellish Maze – Medusa played by Ashley C.
Oohing and Aahing is what we do
We'll scare the be-jesus out of you! – Ghosts played by Michelle R. & Randi R.
All we can smell is flesh and brains
You ready to give, before we go insane!! – Zombie played by Jamie H.
Please don't eat us, we were only looking
We're tasteless, we're dull, we're boring! – Trick or Treaters played by Andria G., Crystal H. & Mayela C.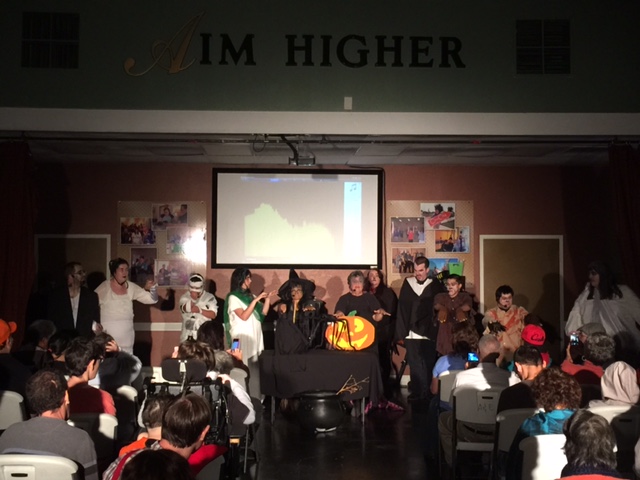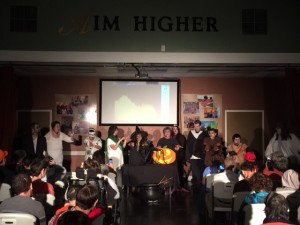 Go, Go out into the world and time don't waste
My monsters will be coming with the fastest pace
Lock your doors, hide under the bed, in the closet, I don't care
Doom and Destruction, my Monster will bring in the AIR!!! – Mad Scientist played by Aaron B.