Weekly Highlights!!
October 3rd, 2014
This week, Max and Geneva came to our house to start our very own Kiwanis Action Club! We had our MP room filled with clients who are ready to give back to the community! And it feels so good! We got a chance to hear from the house of Orange Grove as their clients explained some of the fundraisers and volunteer work they have done. It was awesome to hear Charly from OG elaborate on raising MONEY for his fundraiser!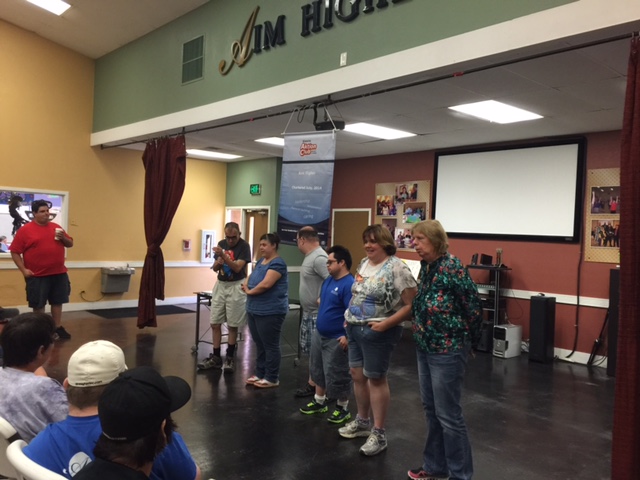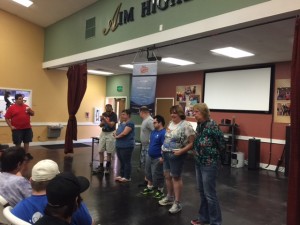 Awesome job Geneva! Consumers loved their official Aktion Club Membership cards and Kiwanis pin! Thank you Max for getting the ball rolling for such a great opportunity for AIM HIGHER!
Roseville is taking over the month of October! The classrooms windows are starting to fill up with decorations for our 3rd Annual "Best Window" Decorations by each of the 4 classrooms. Over the years we've had Window paint that casted shadows, tombstones and skulls from Art & Expression, Mad Scientist Lab from Life Skills and the most interactive room "The Zombie Apocalypse" by Performing Arts. It extremely exciting to see everyone working together to get their windows up and decorated. Usually the first 2 weeks are small decorations such as spider webs, skulls etc.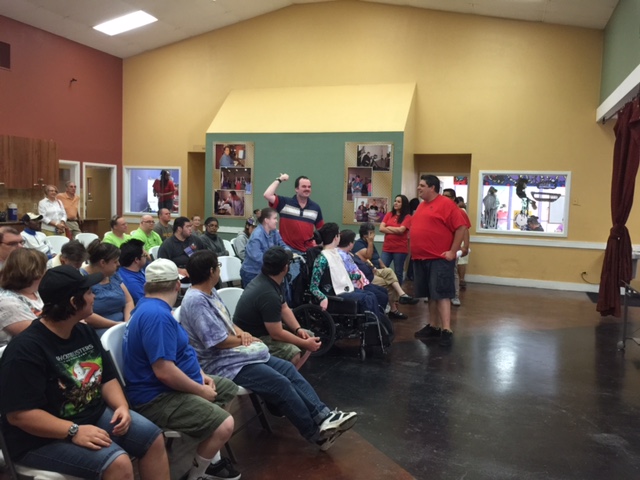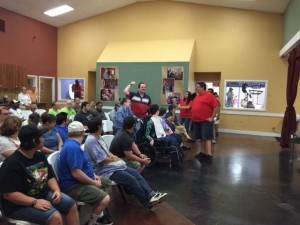 The last 2 days are when all the staff start to bust out their secret stuff to win the contest! Can't wait to see what everyone comes up with!
October 14th, 2014
On Tuesday, we celebrated the Medal Rounds for our AH Softball Tournament. Team Bayani's (aka Heroes) took home 1st place, Team Rockin' Angels took home 2nd, The Swaggy Batters took 3rd and the OG Bulldogs took home 4th. Thank you to our Coaches; Kevin, Steve, Irene, Marlon, Richard, Maria D. and Rachel for leading this 2 month long practice and tournament! It was an awesome turn out for our continuing athletes and for our new athletes who have never participated in softball.