Amenities
Welcome to AIM HIGHER West Covina!  Our newest AIM HIGHER location is has officially opened! Come take a tour of our state of the art facility. We are located right at the corner of Azusa & Rowland which puts us close to shopping, parks, and libraries. Our Program offers Employment Training and many community service volunteer opportunities.
AIM HIGHER West Covina is proud to offer Tailored Day Services (TDS) as of 2018! Click here to visit our TDS page for more information.
---
~ Find us on Social Media ~
Facebook: facebook.com/AimHigherInc
YouTube: aimhighermedia
---
Gorgeous & Spacious facility
Employment Training Program
Multi-Media Center
iPads available for use
Close to shopping & parks
Client Council
Fitness Center
Paid Vocational Opportunities
Zumba classes
Access to Public Transportation
Location
1751 E. Rowland Ave
West Covina, CA 91791
Phone: 626-332-2357
Fax: 626-332-2377
1751 E. Rowland Ave
West Covina, CA 91791
Phone: 626-332-2357
Fax: 626-332-2377
Whats Happening In West Covina...
Testimonials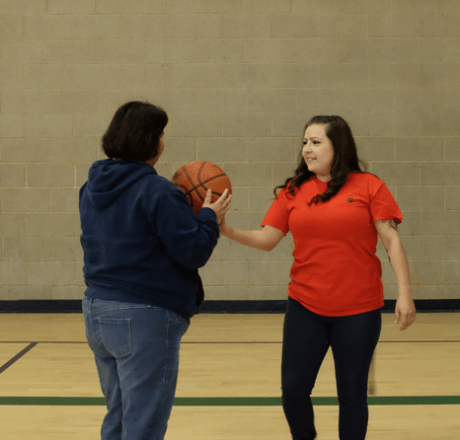 "I love that this program has so many different areas of focus. Clients get to move around and experience ongoing change and variety. There's a very organized structure, but there's also room to be creative and make it what you want it to be."
-Branae, Roseville Program Director