Amenities
We opened our doors in 2005 and proudly call ourselves "The Mother Ship of AIM HIGHER". We have it all!!! Our facility has a huge outdoor area that includes a 20' x 20' garden and gazebo. We are most known for our Special Olympics teams and evening socials.
---
~ Find us on Social Media ~
Facebook: facebook.com/AimHigherInc
YouTube: aimhighermedia
---
24 Passenger bus
Gorgeous / spacious facility
Multiple vans for community access
2 class B drivers
Fine Arts Program
Quarterly evening dances
Performing Arts Program
Shopping / parks close by
Annual snow trips
Weekly volunteer projects
Client Council
Special Olympics
Paid vocational oppurtunities
Location
1132 Smith Lane
Roseville, CA
95661
916.783.4688 phone
916.783.4699 fax
Eric Rector & Melissa Calixto
Program Directors in Training
1132 Smith Lane
Roseville, CA
95661
916.783.4688 phone
916.783.4699 fax

Eric Rector & Melissa Calixto
Program Directors in Training

Whats Happening In Roseville...
Roseville News
David & Chelsea in their American Flag shirts! 4th of July at AIM HIGHER A very, VERY eventful week here at AIM HIGHER Roseville. On Monday,…
Read Full Story
ROMEO & JULIET The Musical Cast ROMEO ………………………………………………………….DAVID ALTHOUGH HE HAS BEEN HERE JUST…
Read Full Story
October 31st, 2014 Getting creative and expressing yourself is what it's all about in the world of AIM HIGHER. Our Performing Arts component took…
Read Full Story
More News
Testimonials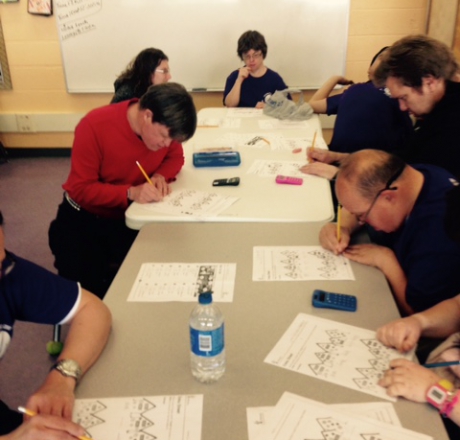 My favorite part about Orange Grove is the funny instructors always trying to make me laugh. My favorite class is Journalism because I love to write about my life and it keeps me calm.
-Caitlin, Orange Grove Client