Amenities
We opened our doors in 2011 and thoroughly enjoy the diversity of our client and staff base. The culture of our program is a product of all the amazing personalities, skills and abilities everyone brings through the doors each day. We love to learn, dance, cook, explore and cheer each other on.
---
~ Find us on Social Media ~
Facebook: facebook.com/AimHigherInc
YouTube: aimhighermedia
---
Gorgeous & spacious facility
Close to shopping & parks
Close to light rail
20 passenger bus
Two computer labs
Full kitchen
Music program
Performing arts program
Client council
Self defense classes
Dance classes
Aquatic exploration & safety
Paid vocational opportunities
Location
90 Great Oaks Blvd. Suite 101
San Jose, CA 95119
408.599.3155 phone
408.599.3159 fax
90 Great Oaks Blvd. Suite 101
San Jose, CA 95119
408.599.3155 phone
408.599.3159 fax
Whats Happening In San Jose...
San Jose News
Greetings from AHSJ! This week absolutely flew by, but that's what happens when you're having fun!  Instructor Mari facilitated a…
Read Full Story
AIM HIGHER San Jose Weekly Highlights - April 25, 2014 Finally getting a little rain out here in the South Bay!  Clients had a lot of fun this week…
Read Full Story
AIM HIGHER San Jose Highlights from the week of April 24, 2014 Greetings from AHSJ! Totally awesome week, as usual around here! Highlights included…
Read Full Story
More News
Testimonials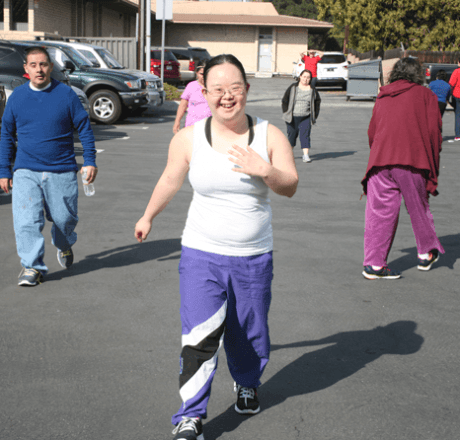 "Fab Five activities promote self-esteem and confidence. Fab Five groups foster friendships and bonds"
-Instructor